Agata Czerner - Head of operations of TorinoFilmLab | Italy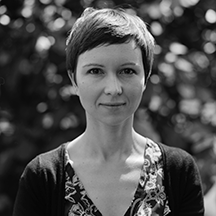 Born in Poland, Agata graduated in Italian Philology at Jagiellonian University in Cracow (Poland). In 2005 she started working in Torino Film Festival Accreditation Office, becoming head of the Office in 2010. In 2008 she worked as a production assistant on the set of "Giallo" - directed by Dario Argento. From 2008 until 2012, Agata was in charge of the Torino GLBT Film Festival Accreditation Office. She joined TorinoFilmLab in February 2011 as Project Manager for Script&Pitch, AdaptLab and Story Editing programmes. She is currently TFL Head of Operations.
Alan Milligan – producer of Filmfarms | Norway

Alan had careers as a speech writer in the US Senate and a software entrepreneur before fully engaging in the film industry from 2010. As producer, co-producer and executive producer Alan has won the Dragon Award in Gothenburg (Letter to the King), Critics Award in Venice (Flapping in the Middle of Nowhere) and Un Certain Regard in Cannes (Rams). His next two films Valley of Shadows and Excuse all the Blood has Hengameh Panahi at Celluloid Dreams as international sales agent.
Alfredo Calvino – World sales of Habanero Film Sales | Cuba/Brazil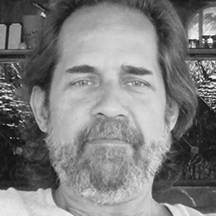 Have been working with Latin Cinema internationally since 1985.First as Sales Executive for Cuba's ICAIC, then International Sales and Acquisitions Manager for Grupo Novo de Cinema e TV (Rio de Janeiro, Brazil), from 2006 as Chief Executive of Latinofusion (Mexico). Back to Brazil in 2011, founded Habanero Film Sales, a distribution, international sales and promotion company based in Buzios, Rio de Janeiro, that represents films by Latin American Filmmakers with an special focus on cuban independent cinema.
Anna Glogowski - Independent consultant | France/Brazil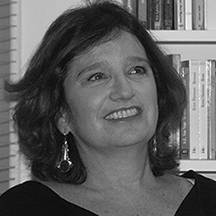 Independent Consultant in Documentary project development (DOC CORNER -Cannes; ARCHIDOC –Paris; DOK INCUBATOR –Prague – VISIONS DU REEL - Nyon). Member of Funding Commissions in France (Aide aux Cinémas du Monde - Aide au Court-Métrage Documentaire – CNC). International advisor for IT'S ALL TRUE documentary festival, Brazil, since 2003. International advisor for DOCS THESSALONIKI (Greece) – 2017. Commissioning Editor for Documentaries at France 3 (Public TV) from 2005 to end of 2015. After a career in research and teaching in Sociology, joins the French Pay-TV Canal+ in 1984 at its start until end of 2002, as Deputy Director, then Director of the Documentary Department. Festival programmer at Paris Cinéma and Biarritz Latin-American Film festival (2003-2005). Coordination of the PARIS-PROJECT co-production meeting. During the year of Brazil in France (2005), main advisor for Cinema and Audiovisual events for the Association Française d'Action Artistique (AFAA). Jury member at FILMER A TOUT PRIX, IDFA, DOK LEIPZIG, DOCLISBOA, VISIONS DU REEL, IT'S ALL TRUE, DOCAVIV, ONE WORLD, DOCUDAYS, MILLENIUM, CINEMED, etc… During a sabbatical year in 2011, director of DOCLISBOA, after several years as member of the selection committee. Co-director of the film TERRA DE ABRIL (1977) with Philippe Costantini. Director of the film MAES MOCAMBICANAS (Super8 – 1978). Sound person on several documentaries shot in France and in Portugal.
Arne Kohlweyer - Coordinator Script Station of Berlinale Talents | Germany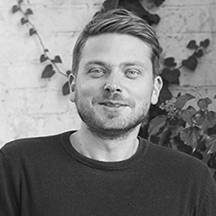 Arne is currently in his seventh year coordinating the Script Station (Screenplay development Lab) of Berlinale Talents. Since 2014 he is also Head of Development for 42film in Halle/Saale, where he is aquiring, co-developing and producing international co-productions. After he finished his studies in film direction at FAMU in Prague, Arne has made various short films, writes and directs for German television and got nominated for the prestigious Grimme-Award (German Emmy) in 2017. He is a member of the German Screenwriter's Guild (VDD) since 2010 and has been a participant of Torino Film Lab and Berlinale Talents in the past.


Florencia Gil - Sales and acquisitions manager of Loco films | France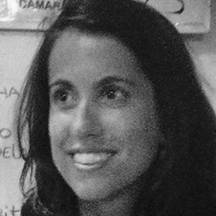 Florencia Gil started her career in São Paulo, as a theatre director and producer. In 2010 she participated in UCLA's Professional Program in Producing, in Los Angeles, CA. Back to Brazil she worked for São Paulo Film Festival. Based in Paris since 2011, she has obtained a Master Degree in Media at Paris 8, with a research about independent film distribution in Brazil, fol­lowed by the one-year producer's program Atelier Ludwigsburg-Paris, handled by LA FEMIS, NFTS and Filmakademie and supported by Media and Arte. Since 2012, she has worked as a sales agent for several such as Rezo Films, Independent (London) and La Luna.

Gabor Greiner - Head of acquisitions of Films Boutique | Germany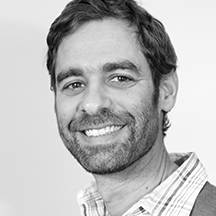 After his studies of Cultural Management in Vienna, Birmingham and Chicago, Gabor worked as a journalist and film critic at Austria's largest web-based cultural magazine, cycamp. In 2003, he moved to Brussels to take charge of the distribution support department of the media program at the European Commission's Film Fund, which was created to support the European audiovisual sector. In 2009, Gabor became acquisitions executive at the international sales agent, The Match Factory, specialized in edgy art house films from all over the world. In August 2010, Gabor moved to Berlin to take over acquisitions of the French-German sales company, Films Boutique which has won several prestigious prizes (Golden Bear, Golden Lion, Cannes Camera d'Or) for its small, hand-picked catalogue.
Gudula Meinzolt - Producer and Head of Doc Outlook International Market | Switzerland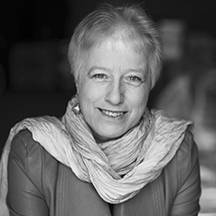 Gudula Meinzolt has been working in cultural management in areas such as investigation, promotion, organization of festivals, distribution, exhibition e production. Several experiences in Latin America and Africa reinforced her interest and commitment for cultural diversity and cultural exchange. Since 2004 Gudula has been working on co production and distribution with the producers Mil Colores Media e Autentika Films. She did several co productions in conjunction with Paulo de Carvalho as "Dioses", of Josué Méndez and "Paraíso" of Héctor Gálvez, in Peru. They coproduced feature length documentaries and fiction films in different roles and stages, especially with directors from Latin America, Spain e European partners. Her films have won awards in Berlin, Locarno, Rotterdam and Venice. From 2005 to 2010 Gudula was manager of the Mannheim Meetings, the international forum for coproduction, sales and distribution of the International Film Festival of Mannheim-Heidelberg, Germany. Since 2010 she is Head of the Doc Outlook – International Market at the International Film Festival "Visions du Réel" in Switzerland.


Inke Van Loocke - Coordinator of CineMart & Rotterdam Lab | Netherlands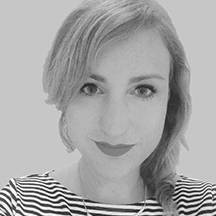 While studying Film and Television at the University of Utrecht Inke Van Loocke started working for IFFR in various departments. Since 2011 she has been working for CineMart, the co- production market of IFFR. Since 2015 she coordinates CineMart and manages Rotterdam Lab and is responsible for various IFFR PRO - related events. Inke is part of the selection committee of the Hubert Bals Fund and has served on several juries for international markets and festivals.


Jasmin Basic – Programmer of Visions du Réel, VSE | Switzerland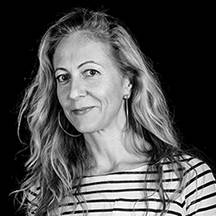 Film historian and curator, Master of Arts in Cinema. She has collaborated as coordinator and programmer with several festivals, in Switzerland and abroad : Visions du Réel, Festival Tous Ecrans (Geneva), Split International Film Festival (Croatia), NIFFF (Neuchâtel), Animafest Zagreb, International Film Festival and Forum on Human Rights – FIFDH (Geneva), Solothurn Film Festival, International Animation Festival Fantoche (Baden). She has curated retrospectives on Michael Mann, Charles Burnett, David Cronenberg, Michael Snow, Harun Farocki, Atom Egoyan and on the Yugoslav Black Wave, and has developed programmes and events focused on international TV series. She has also collaborated with the Geneva University of Arts & Design (HEAD), the Cinemathèque of Tangier (Morocco), the Centre for the Image La Virreina in Barcelona, the Croatian Audiovisual Center, the French Cinémathèque, the Centre Pompidou, the Cahiers du Cinéma and the Forum des Images in Paris. Since 2013, she's in charge of the Focus section at Visions du Réel. www.visionsdureel.ch.
Jorge Botero - Creative director and producer of Séptima Films – Colombia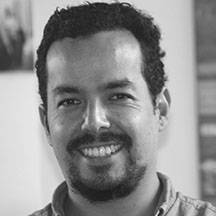 Jorge Andrés Botero studied Communication with an audiovisual emphasis. In 2006 he founded Séptima Films, which has produced video documentaries for ONG's. Séptima has been awarded seven grants from Colombia's Film Development Fund. La Playa D.C. (2012) by director Juan Andrés Arango was the first fiction feature developed by Séptima and has his world premiere at 2012 Cannes Festival. Currently, Botero it's working in the post-production of FOR SALE. Botero it's also co-producer of NN by Héctor Gálvez, and associate producer of Franco Lolli's Gente de bien. Now is about to release X-500, the new film of Juan Andrés Arango and developing No Shriek of mine by Yira Plaza and Memoria del Puerto by Juan Roa among others.
José Rodriguez - Director, documentary programs of Tribeca Film Institute | USA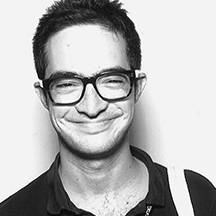 José F Rodriguez is the Director of Documentary Programs at Tribeca Film Institute, where he oversees the growth and funding for all of their documentary funds and leads documentary workshops throughout Latin America and the Caribbean. He was born and raised in Puerto Rico, where he grew up with a passion for movies. After interning as an assistant to producer Amy Hobby, he settled in New York City and became a script/book reader for a production company while also working on commercials, short films and features. He wrote and directed the fiction short DEAD-END (2016), and is currently on the festival circuit with his documentary short Adolescencia (2017).
Luis González - Executive director of DocMontevideo/DocSP | Uruguai/Brazil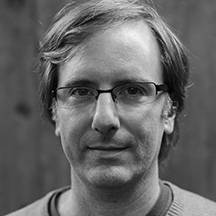 Michelle van Beusekom - Executive director of National Film Board of Canada | Canada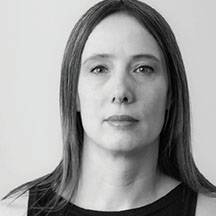 Michelle van Beusekom is the Executive Director of English Language Production at the National Film Board of Canada. She leads the editorial and creative direction, operations, and finances for five production studios. The NFB's English Program has about 100 projects underway at any given time and releases on average 30 projects per year. Recent releases include the feature documentaries Angry Inuk, The Apology, A Better Man and The Road Forward; the short animations Me & My Moulton, If I Was God and Hedgehog's Home; and the VR theatre-doc hybrid Hold Me Close. Prior to joining the NFB in 2006, Michelle worked as a production executive at Canada's public broadcaster CBC and the specialty channel WTN (Women's Television Network). She has a Masters degree in Social and Political Thought and speaks English, French, Spanish and Portuguese.
Paula Ossandón + delegação de três Produtores Chilenos – Producer of Chiledoc | Chile
Foto
Paulo de Carvalho - Curador de festivais e produtor da Autentika Films | Germany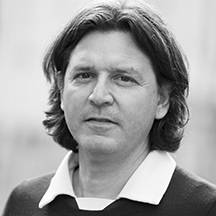 Brazilian, living in Germany since 1989, developing activities in Latin-American film production, publication and curating in international festivals. Was a film correspondent for Latin America, Spain and Portugal and Member of the Selection committee of the International Festival of Locarno, Switzerland from 2000 to 2008 and a consultant for Latin American films for Director's Fortnight from Cannes and for International Leipzig Festival for Documentary and Animated Film. He is Founder and Artistic Director of CineLatino Festival in Tübingen/Stuttgart, one of the most important platforms for the Spanish and Latin American cinema in Germany. Has founded the independent film production company Cachoeira Films, Tübingen in 1999, where he dedicates himself to the production, consulting and international promotion of Latin-American filmmakers. In 2007 he founded the independent film production company Autentika Films, Berlin, with Gudula Meinzolt.
Raul Nino Zambrano - Programmer of International Documentary Film Festival Amsterdam | Netherlands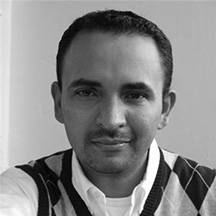 Raul Niño Zambrano (the Netherlands) works since 2008 at the Program Department of IDFA, the International Documentary Film Festival Amsterdam. His expertise relates in particular to Latin American documentaries and shorts for what he has been invited to many festivals and events as a jury or tutor. He is also one of the curators of IDFA's First Appearance Competition as well as the Student Documentary Competition. Other fields of interest include data visualization and multimodal metaphor.
Remi Bonhomme - Program manager of Semaine de la Critique de Cannes | France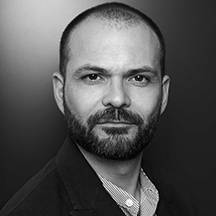 Rémi Bonhomme is the Programme Manager of La Semaine de la Critique since 2009. In 2014, he created the Next Step program dedicated to support the short film-makers selected at La Semaine de la Critique as they branch out into features. Rémi is also board's member of Metropolis Art Cinema in Beirut and cofounder of the company MC Distribution (Lebanon). He was associate producer on the Lebanese feature film Every Day is a Holiday by Dima El-Horr, which premiered at Toronto Festival in 2009. Remi served as Jury in Busan, Morelia, Thessaloniki, Los Cabos, Durban, Cartagena and Buenos Aires' Festivals. He was a commission member of the Grants of the Doha Film Institute and is currently member of the commission for the French-Portuguese Fund of the CNC and ICA.
Rosa Martinez – Producer of Ruda Cine | Argentina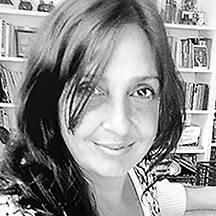 Rosa Martinez studied Theatre Direction and since the 90's works in the Film Industry. In BAFICI, she worked as a short film programmer and as coordinator at Cine Argentino (between 1999 and 2004) and then as General Producer of the Festival (between 2008 and 2012). In 2006, she founded RudaCine, with Violeta Bava, an office dedicated to Argentinean and Latin American productions. They work with directors such as Martín Rejtman, Milagros Mumenthaler, Teddy Williams, Federico León, among others.
Sandro Fiorin – World sales of FiGa Films | USA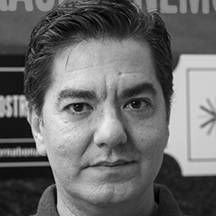 Sandro Fiorin founded FiGa Films in Los Angeles on January 2006 with partner, Cuban-American Alex Garcia, to discover and distribute Latin American content in North America, as well as represent them worldwide. Raised in Rio de Janeiro, he went to film school in São Paulo (FAAP) and New York (New School), where he lived and worked for 14 years before relocating to California in 2001. Positions at the Film Forum, Universal, and First Look Films are part of his 20-year career in the industry. Mr. Fiorin has been invited as a jury member and to conduct panel discussions on the state of alternative distribution in Sundance, Rotterdam, Istanbul, Cannes, Toronto, San Sebastian and the United Nations in Geneva.
Séverine Roinssard - Producer and coordinator La Fabrique des Cinémas du Monde, Cannes - Parati Films | France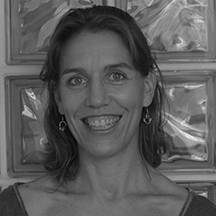 Séverine started Parati Films with the goal of creating a cinematic exchange program, most notably between France, Europe and the countries of Latin America. The dynamism of the three areas of Parati Films: event organization and provision of services, script, screenplay and subtitle translation (including consulting services), and production, has resulted in collaborations with countless professionals from the world of cinema and international festivals. One such example is the Cannes Film Festival, where since 2011 Parati has been the official partner of the Institut Francais in the selection of projects and the coordination of the La Fabrique des Cinémas du Monde program. Today Séverine is focusing part of her work also on the Educação e a Imagem ("Education and the Image") project: after being launched in Chile with the support of UNICEF, KINDER CINE is now taking the program to other countries in Latin America.